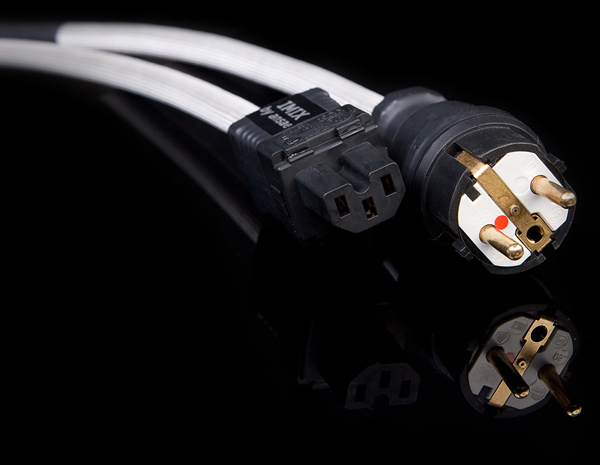 IMIX
IMIX
This cable is our line opener and the only ever creation which came on customers demand. Satisfaction from using main cables we used to supply encouraged people to ask about supplying something relatively simple ,by definition intended to use in 2nd system ,bedroom ,office or home theatre rig, where the top quality is not that important as a price tag.
We redesigned it choosing slightly cheaper components and kept as much in it as budget allowed.
Still all final elements choices had been confirmed with listening tests. Inner runs are still over 4 sq. Mm. We used then gold covered version of Furutech
FI – 15E plug. On the main end works galvanically modified PCE plug. IMIX is screened. against EMI/RFI .